Optimize Training and Recovery.
Workouts may not always have the intended effect.
QAthlete Individual
Introduction
QAthlete is an easy-to-use, online application specially designed to support the fitness and wellbeing of individuals worldwide. By using simple software and cutting-edge fitness analyses, QAthlete transports laboratory results to your home. Goals and guidance are structured around unique data such as ability, age, gender and experience level. This state-of-the-art technology makes weight management, proper diet, and regular exercise simple and attainable goals while ensuring your performance is at a safe and optimal level.
Product Overview

QAthlete's Personal Sport product is suitable for sports enthusiasts and everyday individuals at all levels. The cutting-edge technology of heart beat analysis ensures you are performing at a safe and optimal level while providing incredible insight into your current physical fitness and progress as you advance through training.

Combining easy-to-operate software with noninvasive equipment, QAthlete assists individuals in their pursuit of better health, improved physical fitness and safe sports training. The information generated by QAthlete provides a full spectrum of reports, assessments, calculations and details regarding the physical fitness of its user including the following:

* Calculation of total energy expenditure as well as a detailed description of the training at any time
* Analysis of weight management detailing percentage of fats, carbohydrates, etc that are consumed
* Physical workload during training; analyzed second by second
* Momentary stress and recovery reactions
* Precise heart rate during activity and target heart rate zones
* Exercise planner including sharing capability
* Overall physical and health level assessment


Get Started Today!
Step 1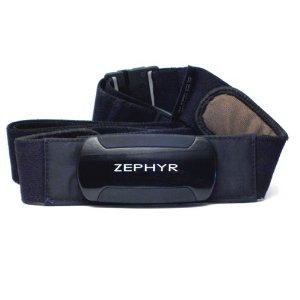 Buy chest Heart Rate strap:
Available Heart Rate Belts
Step 2
Join to QAthlete and create your profile:

Step 3
Get your QAthlete app for your device:


Features
Recommended For:
* Sports enthusiasts
* Marathon runners
* Individuals with heart/weight concerns
* Fitness professionals
* Amateur athletes
Software App Options
* Windows 8/7 Desktop Software

* Android Mobile App

* iPhone/iPad App

Device Options
QAthlete uses specialized hardware devices for heart rate monitoring. You have a choice among several different types of hardware including:
* QAthlete HW3 Heart Belt (Desktop & Mobile)
* Suunto Memory Belt (Desktop)
* Polar BlueTooth Belt, Zephyr BlueTooth Belt (Android Mobile)
* Polar BlueTooth Smart Belt, Wahoo BlueTooth Smart Belt, Zephyr BlueTooth Belt (iPhone/iPad)
For more detail information please check
Compatible Heart Rate Belts
.